Everyone knows that E3 is the premiere gaming event in the nation.
This year has had it's debuts and updates, and left very little to disappoint. So, let's go through what we've seen so far.
EA has received some well-deserved criticism over the last few years with their tactics in game selling, DLC, and pre-purchase bonus material. Most of the gamers of the world have gotten pretty fed up with them, and many have shoved them to the back burner. I think the breaking point for EA was Battlefront II, whose loot boxes, expensive heroes, and general double-edged tactics with "included" material left gamers very, very disappointed. Fortunately for gamers, they did this with a Star Wars IP, and we have to assume that The Mouse dropped the proverbial bomb on them to straighten them up. They have been somewhat better since then, and hopefully they'll continue to improve.
That being said, their biggest introduction was more information on a game called Star Wars Jedi: Fallen Order. Check out the gameplay trailer here. The game was announced during Star Wars Celebration in April of 2019, but we finally got some gameplay. Ironically, when they first made the announcement, it came with Tweets like this one:

That's where we are in the world of gaming…
But, I also have a lot of faith in the development company, Respawn, who made games like Titanfall 1&2, and also the new hit, Apex Legends. With Respawn at the helm, I think we'll have a delightful game in our hands with hours upon hours of gameplay. The Devs say that the game is a spiritual reminder of games like Dark Souls, difficult and requiring thought to proceed. As seen in the gameplay trailer, we see a less-than-intuitive deflection ability by the Jedi protagonist, meaning that maybe we'll have to use the Force a little ourselves…
We also got a good look at their two most popular sports titles, Fifa 20 and Madden 20. Both games are looking to get some good work-ups, including a new and better intuitive system for dribbling, and teammate controls when in play, for Fifa, and a new exciting career campaign for Madden, with a work up on play options when the action is heating up. Check out the lengthy, livestreamed gameplay reveal for Madden 20 here, and Fifa 20's introduction trailer here.
The last tidbit of EA's lineup was a presentation for Apex Legends, the more-enjoyable (to this writer) Battle Royale compared to Fortnite. Their presentation focused on some minor changes and updates, including at least one character, and one new weapon. The speaker even announced a new gameplay mode, but without a lot of focus on the details. We'll be watching that one with interest.
Next up:
Xbox/Microsoft had a pretty smooth introduction this year, and their lineup and announcements were exciting. First of all, we got more information on Project Scarlett, which is their name for their next-generation console. They've left out the primary specifications, but let us know that it will process 8k graphics, 120 frames per second, and run about four-times more powerful that the Xbox One. So far, the only game announced for it is Halo: Infinite. By the way, that trailer made me kneek in the wees, I mean, weak in the knees. Especially after Halo 5 was such a let down… maybe you'll be unfortunate enough for me to let you read a review on it later. /puke
The biggest event of their presentation was associated with CD Projekt Red's new game: Cyberpunk 2077. The thing that made this particular game stand out, was that for it's announcement, they had Keanu Reeves (yes, the immortal actor known for saving the Matrix and also for killing hundreds of men and women for killing his dog) come out and let us know that he'll be voicing and acting in the game. Check it out here: It's breathtaking.
But they also gave us some cool information on their new video game streaming service. Further beyond that, they displayed something like 50 titles with exciting names like Gears of War 5, Pyschonauts, Borderlands 3, a Lego Forza, Elden Ring (the new George R.R. Martin and Miyazaki title), and a Blair Witch game that left me feeling more than a little uncomfortable. (All of the aforementioned titles are linked to their respective trailers.)
Next in the queue: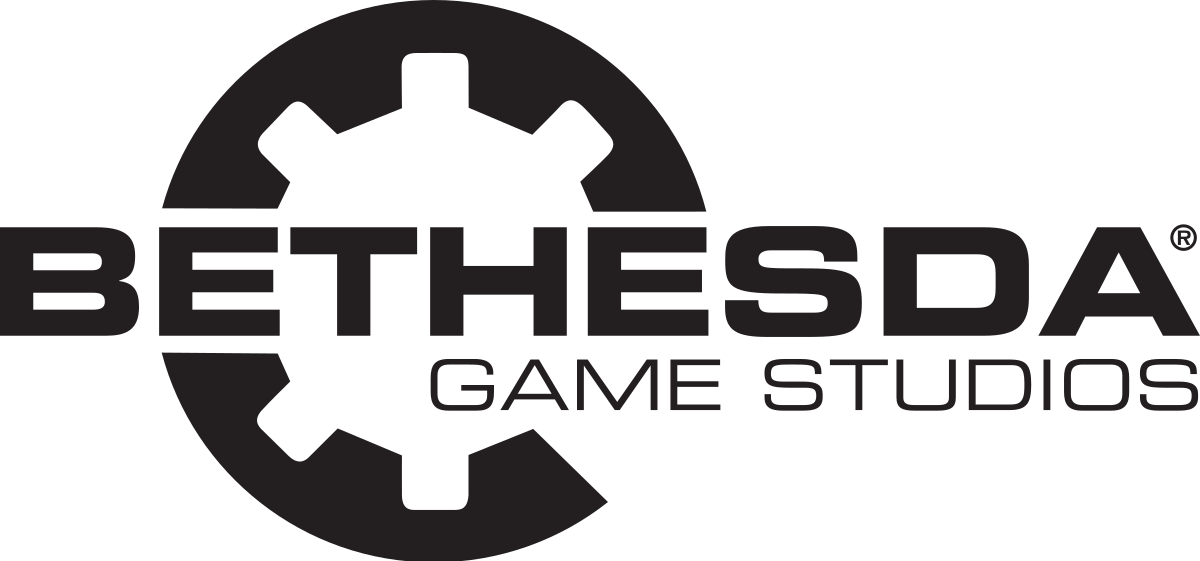 Their lineup, known for games like Fallout and Elder Scrolls, was remarkably weak. They gave us information on a new features for their less-than-eventful release Fallout 76, the highly-anticipated but heavily-regretted MMO shooter based in the post apocalypse. They gave a few other small titles releases, like a dungeon crawler Elder Scrolls for the Nintendo Switch, and a title called Deathloop. We did get a very excited announcement from Ikumi Nakamura, announcing a game called Ghostwire: Tokyo, that looks pretty neat.
I think most gamers, like myself, were hoping for more information on their more titular games like Elder Scrolls VI, and Starfield, both of which were strangely missing from their announcements.
And…
The first of Ubisoft's announcements was Watchdog: Legion, which gives us a cool look at a further-futuristic London, and a real "taking it to the man" type war.
Next, they're taking us to a new Ghost Recon: Breakpoint, a game that looks like it takes elements from Wildlands, and reincorporates the squad tactics from the previous games and smashes them all together to take down Jon Bernthal's character, who leads the antagonists called "Wolves". We'll see about this one. Wildlands let me down.
They worked in a new mobile game, and a new Dance Dance Revolution game, and new DLC for For Honor.
Another neat announcement is Rainbow Six: Quarantine, which looks like they may have taken their test time from Rainbow Six: Siege, where you fought off these crystalline, alien, monsters that infested human bodies, and turned it into a game. It was a trippy ride, and it looks like it became a game of its own.
Following behind it was The Division 2 (check out the presentation here). The new DLC looks pretty cool, but I wish I had found more love for the game back when it came out. They announced several new locations, and a new raid.
Last but not least, they announced a new subscription service to play Uplay's games for $14.99 a month, called Uplay Plus or +. Or Plus.
Last, but not least so far…
New fighter announcements for Super Smash Brothers from the Dragon Quest series were first up, followed shortly by an announcement for Luigi's Mansion 3, and exciting announcement with fun features.
Next in line is a brief glimpse at  Dark Crystal game, and an over-the-top Legend of Zelda title.
One of their announced games is the next Fire Emblem game, titled Three Houses. It looks beautiful.
More Resident Evil titles being ported to the Nintendo Switch.
There are probably a dozen or more other titles being announced, but the biggest one that got announced was Legend of Zelda: Breath of the Wild 2. This one looks like it really has potential, as the first one did.
All in all, E3 had some really cool titles and announcements, and I'm sure we'll see some more trickle out as the days go on. It looks like 2019 and 2020 are going to be some exciting times for games!
Photo by Sebastian DC on Unsplash